Jobs4 specialise in innovative online and offline recruitment advertising methods to enable our clients and agencies to reach and engage with their desired candidate audience.
Online & Digital Recruitment Advertising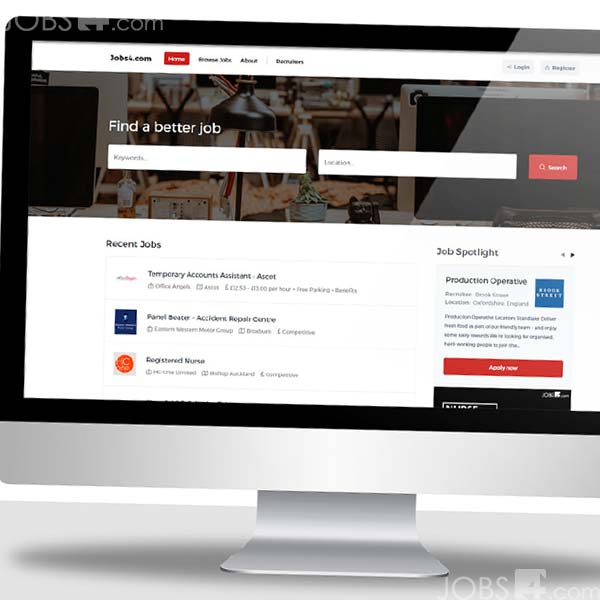 Our Local Online Job Board Network
The Jobs4 Network includes over 180 local sites nationwide. These sites make it easier for candidates to search for relevant listings as well as increasing recruiter visibility for locally promoted jobs.
Social Media & Search Engine Advertising
Jobs4 offer managed PPC and digital advertising campaigns across Google Search Network, Microsoft Advertising, Facebook and Instagram. We work to deliver your ads to a relevant local audience.
Recruitment Events & Direct Engagement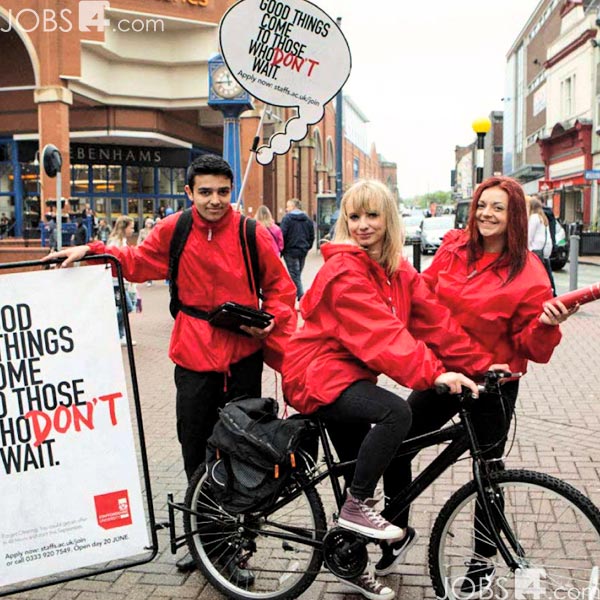 Roaming street teams are the most popular option for directly reaching an audience no matter where they live, work or play.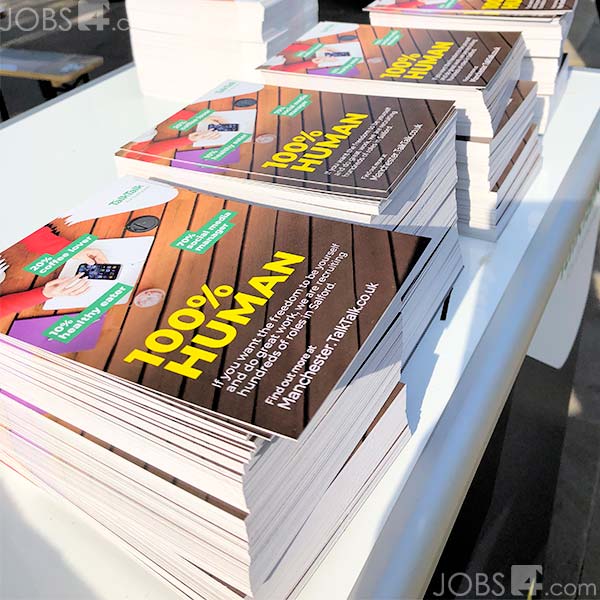 Targeted, door-to-door, leaflet distribution is a great way of getting your message into the hands of a local audience.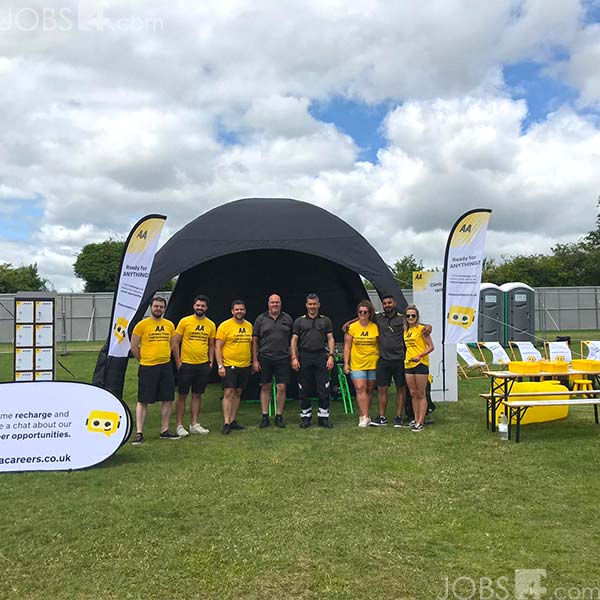 In-store, city centre, shopping centre, festival and event targeting – promote your brand in a fun and community focused way.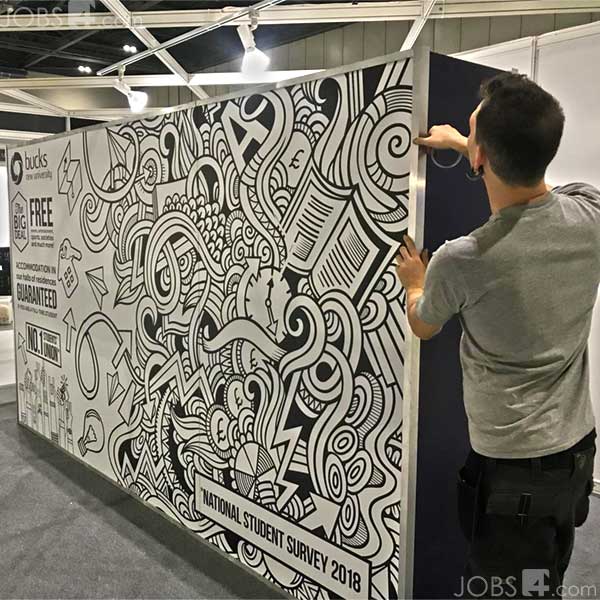 Bespoke Event Stands & Displays
Bespoke event builds, signage and display – Jobs4 can design, build and install your full event set up. Let us bring your idea to life.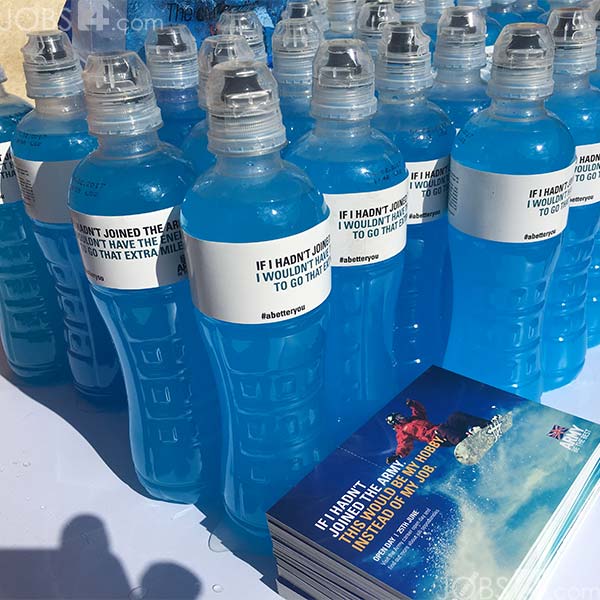 Branded giveaways are a great way of getting your brand into the hands of the potential audience.
Ambient & Out Of Home Recruitment Advertising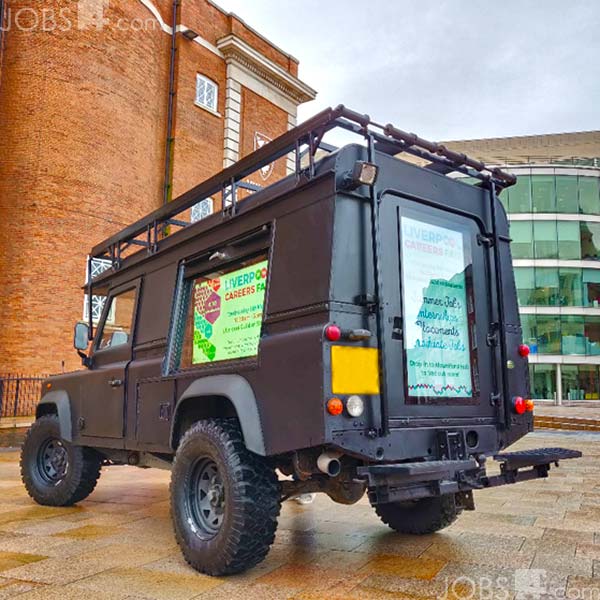 Our range of vehicles can be driven around but also remain static at key targeting locations – competitors, city centres, retail parks, service stations, industrial estates, the options are endless.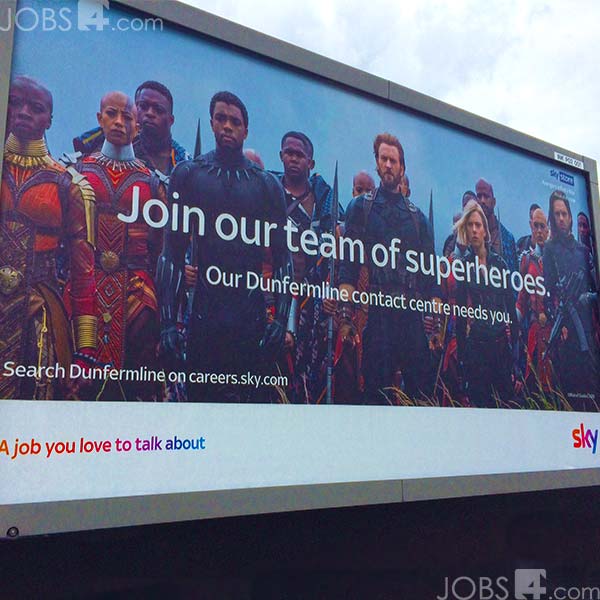 We work directly with our trusted network of OOH media providers to get you the best coverage and return on investment for your budget. Making sure your ads are exactly where they need to be.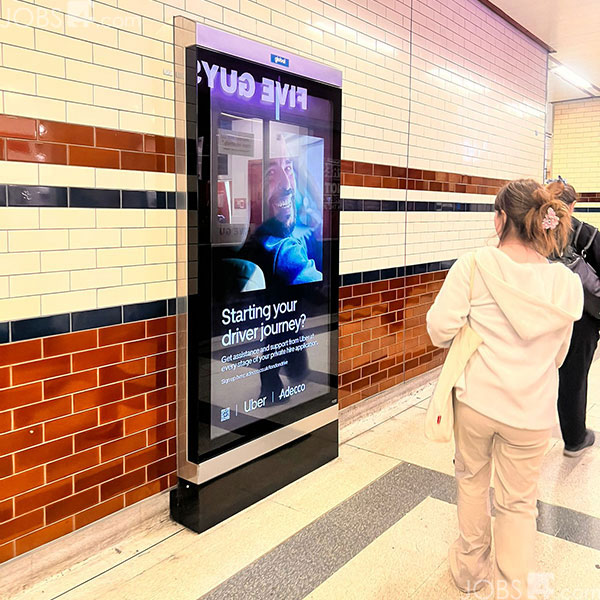 Options include; train station posters, escalator and lift advertising, on-train posters, washroom posters, media walls, digital screens and billboards.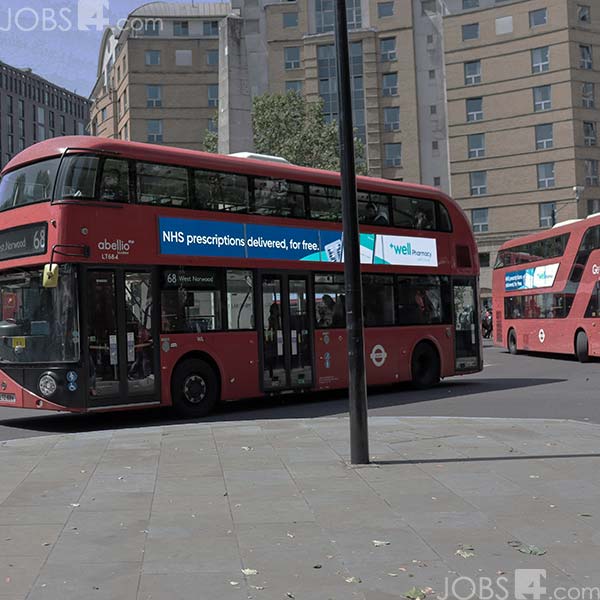 Options include; bus stop screens and posters, passenger panels, bus rears, low sides, high sides, T-shape sides and even full bus wraps.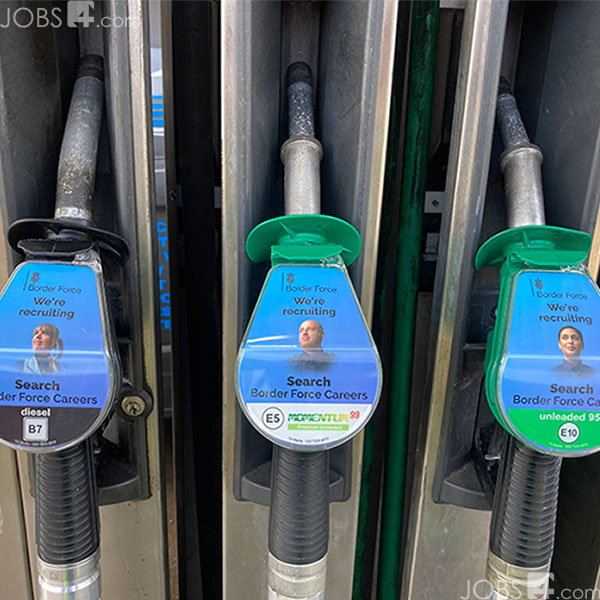 Fuel Pumps & Service Stations
Options include; 4sheets, 6sheets, 48sheets, petrol pump adverts, large format digital billboards and washroom panels.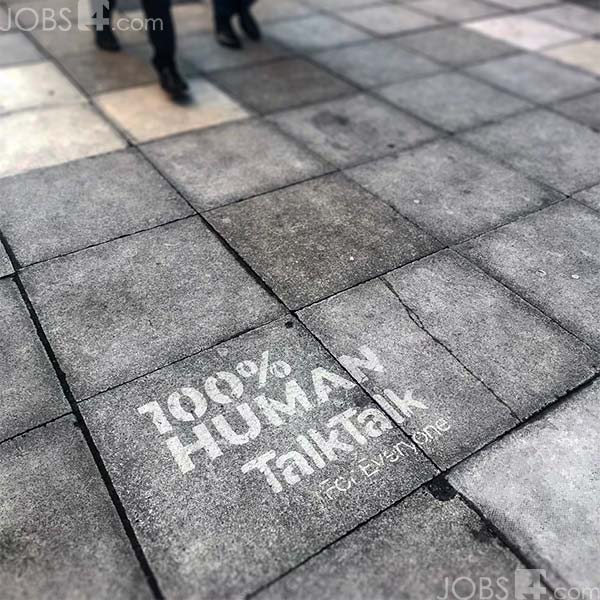 An environmentally friendly way of advertising, also known as reverse graffiti or clean graffiti, the ads are produced by simply 'cleaning' pavement.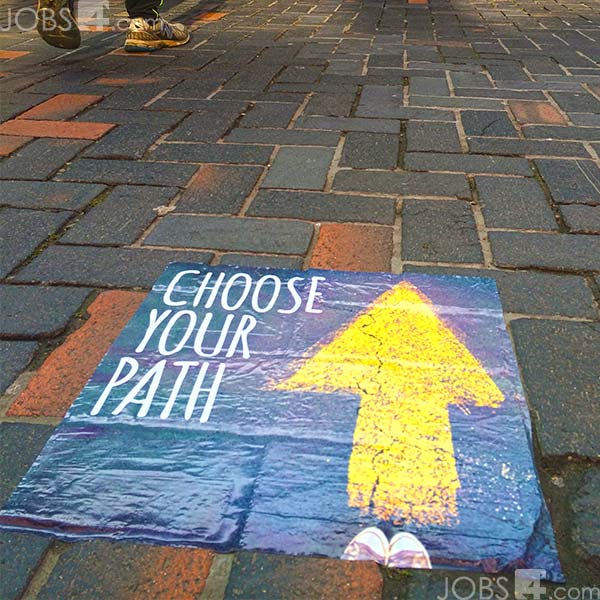 Table Vinyls, Floor Vinyls & Clings
We produce and print in house, we use environmentally friendly materials which leave little or no residue or damage to the surface below.
Let's work together on your next recruitment campaign